When Russell Voss and his business partner Chris Ventimiglia opened NU Brewery last June, they wanted to do things a little differently. Launching with a light lager as their flagship beer was one way, and running a truly sustainable operation was definitely another. From the outset they've used a bioreactor to process their own wastewater, composted most of their garbage with a company called We Compost It, and even steered clear of single-use plastic for the most part. But when it came to packaging their beer, especially for distribution, they faced a conundrum. Offering 16-ounce aluminum cans was a no brainer, but how to bind those packs together for transport? "We knew we wanted to offer a truly green product to consumers," explained Voss, who grew up in a house where paper straws were the norm before most people even knew they existed, "so the industry standard rings and can carriers made from plastic weren't really a consideration." Instead, the New Gloucester, Maine brewery opted for a truly biodegradable alternative known as Eco Rings, which they've been using successfully for both on-site and distribution retail sales.
Created by startup company E6PR and first made popular by Salt Water Brewery in Florida, the eco-friendly can carriers are now being used by nearly 20 New England breweries thanks to a New Hampshire based mobile canning company called State 64. Co-founder Tim Little recently bought a pallet of them at bulk pricing so he could offer the innovative product at a cost that's only a small premium compared to their unsustainable plastic counterparts. Manufacturers like PakTech and Roberts PolyPro market their cheaper can carriers as "100% recyclable" by stamping the chasing arrows symbol on them, but their products are typically anything but in reality. Among the issues that render them unrecyclable for curbside collections are their shape (they get tangled in machinery), size (too small & flat), and color (black is undetectable) – all of which pose problems for processors. Those flimsy plastic film rings aren't much better. Photodegradable to decrease the likelihood of life-threatening entanglement for wildlife, the plastic degrades into particles that are often consumed by marine life, and they aren't accepted in municipal curbside recycling bins either. What's worse, in a Twitter poll conducted by the Mass. Brew Bros. most craft beer consumers weren't aware of such recycling limitations regarding plastic can carriers.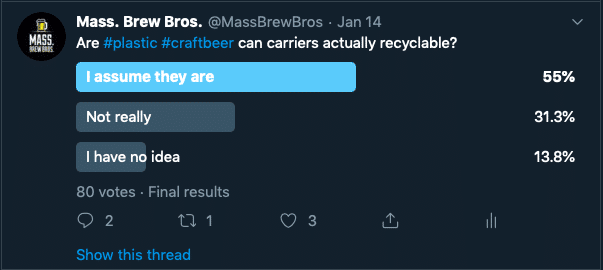 Fortunately, environmentally conscious breweries around the region are aware of the problem and are starting to adopt more sustainable alternatives, often absorbing the additional cost themselves. It's likely to pay off, literally, as research shows that not only are many consumers willing to pay a little bit more for sustainably produced beer, but they also develop stronger brand affinity for breweries that embrace business practices which align with their environmental values. It's a factor that some small brewery owners are paying more attention to in this ultra-competitive market. "We don't plan to pass the cost on to our customers" says Paul Gentile, co-founder of Gentile Brewing in Beverly, Massachusetts, who will use the Eco Rings for his next canning run. "We feel it's important to do it for the greater environmental good, and because it's good for our local community." He's hoping to discontinue using PakTechs after having read our blog post about their unsustainable nature. After then doing his own research, he decided it was time for a change, and figured it could be yet another layer of brand differentiation for his family-run nano brewery.
Related: Why Tree House and Hill Farmstead Decided Not to Use Plastic Can Carriers
The idea appeals to others around New England as well, and is spreading quickly thanks to State 64's willingness to be the first mobile canning outfit in the country to offer the sustainable packaging alternative to its customers. Among the early adopters are Massachusetts microbreweries Honest Weight Artisinal Beer and East Regiment Beer Co., both of which packaged their latest batches of cans with Eco Rings. Honest Weight co-founder Jay Sullivan said they've always preferred glass for packaging their beer, especially barrel-aged and mixed fermentation offerings, but with the industry moving to cans they recently started using them for hoppy beers. He was glad to have an alternative to PakTechs and avoid contributing to the growing plastic pollution problem. "The difference in cost worked out to something like eight cents per four-pack," Sullivan said. "We think it's worth it when you consider the environmental benefit they offer."
According to its website E6PR's Eco Rings are made from plant by-product waste and other organic, compostable materials. A bit less pliable than plastic, they require a different application method than PakTechs, which you can see in the video above. When properly disposed of they should end up in a composting facility where they will degrade in a matter of days. If they end up in the garbage or somehow in a waterway, the rings break apart and degrade more slowly, but aren't harmful to wildlife or the environment like plastic. In Beverly, where Gentile Brewing is located, a city-wide compost program exists through a company called Black Earth. "Our customers can toss their can carriers in their green waste bins, or just bring them back to the brewery and we'll add them to our compost collection," said Gentile.
The truly biodegradable nature of the E6PR can carriers has attracted lots of other breweries that consider sustainability a key part of their business model as well. One of them is Kraemer & Kin Brewing in the picturesque island community of Grand Isle, Vermont. It will be the first established brewery in the Champlain Islands when it launches in mid February, and hopes to be the first in the state to use Eco Rings as the packaging for its beer, the initial batch a yet-to-be-named Lemon Balm IPA. Co-founder Christie Kraemer said she knew as soon as she saw them that that's what Kreamer & Kin would use, and she believes her fellow Vermonters will gravitate toward the sustainable packaging. Hogback Mountain Brewing in Bristol is betting on the same thing, and may beat their eco-minded colleagues to the punch for first-in-the-state bragging rights if they end up doing their scheduled run of cans later this week. Owner and head brewer Samantha Sawyer plans to eliminate plastic packaging for good assuming their initial experience is successful. "We're proud to be at the forefront of this movement," she explained, "and can't wait to see the new packaging hit retail shelves."
Other eco-minded brewery owners have expressed a similar sentiment, including several located in New Hampshire's Seacoast Region. At Bad Lab Beer Co. in Somersworth, General Manager Evan Eppler said there was no question they would use them on their upcoming first-ever canning run of their popular Blood Orange DIPA. "Decreasing waste, especially plastic, is part of our sustainability initiative at the brewery," said Eppler, who pointed to its recent gold level status with the New Hampshire Green Hospitality Program as proof but admitted that the industry can sometimes be wasteful. "It's our intention to be better, and using biodegradable products like these [Eco Rings] is one way to do it," he added. "Word has been spreading about them with other small breweries in the Seacoast area, hopefully some of the bigger breweries will move in the same direction too." At nearby Chapel & Main, a restaurant and nano brewery in Dover, founder Ben Lord has already been using the Eco Rings for several weeks. He did a partial canning run with them after getting some samples from State 64 in December and has been pleased with their durability and performance. "It's something to be excited about," said Lord, "maybe not as exciting as the beer itself, but less plastic is definitely a good thing." Other Seacoast breweries eager to eliminate plastic packaging include Loaded Question Brewing and Earth Eagle Brewings, both in Portsmouth, as well as Tilton Brothers Brewing in Hampton.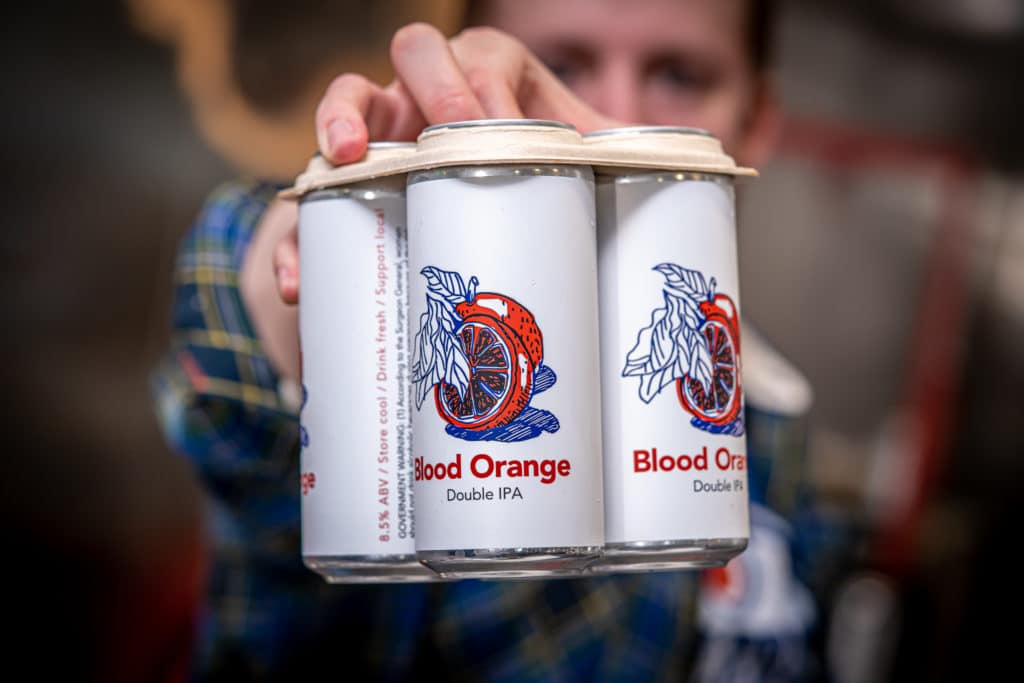 Jamie Blood, founder of Corner Point Brewing in Berwick, Maine, says his new and growing five-barrel brewery will use the Eco Rings for its next canning run in February. He's willing to try them out because he wants to reduce his environmental impact, and figures they might appeal to environmentally conscious consumers. "It's worth the extra cost, especially if it helps our beer sell better, no different than trying to attract more people to your taproom by having live music and such," he believes. Island Dog Brewing co-founder Jim Denz will use them later this week when he cans fresh batches of his Clear Cut IPA and Black Forest Chocolate Cherry Porter. After looking for alternatives to PakTechs for months but not finding anything that seemed more recyclable, he was thrilled when State 64 announced they had found an even better solution that not just biodegradable but compostable. "Maine's recycling processors have been unable to do anything with the plastic can carriers," he said, "and some of the bigger breweries are still looking for someplace to send all the used and broken ones they've collected."

Rather than wrestle with such logistics, small and medium sized breweries all over New England are now eliminating the need for can carrier recycling all together by embracing the innovative Eco Rings. In Central Massachusetts, Rick Walton, founder of the Gardner Ale House and its distribution brand Moon Hill Brewing, recently tried samples and decided to use them when he cans 75 cases of an NEIPA called Give Your Hops A Tug in a couple of weeks. He's excited to try them, and says as long as they perform well it will be worth the extra cost.
Over at Altruist Brewing in Sturbridge, husband and wife team Bob and Nancy Bixby are environmental warriors when it comes to reducing their use of unnecessary plastic. After reading our blog post on how to be an eco-friendly beer drinker over the summer, in which we highlighted the truly biodegradable E6PR product, she immediately reached out to State 64 to see if they would consider offering them. This week, the brewery's popular IPA, Hazed And Confused, will be outfitted with them for the first time. A similar scenario is unfolding in Worcester, where registered B-Corp brewery Redemption Rock Brewing considers sustainability a part of its business model. Their taproom and cafe even has labeled bins that help them separate their waste into three streams: compost, landfill, and recycling. It's enabled them reduce their solid waste by nearly a third. Switching from PakTechs to Eco Rings, starting with their next canning run in mid February, is their next sustainability goal. I'd love to see it [sustainable packaging] become the next big trend," said founder Dani Babineau, "it would give craft beer drinkers yet another reason to feel good about supporting the industry."
Over the next few weeks, State 64 expects that most of its twenty or so customers will use the Eco Rings, and in the process help beer packaging get a little greener.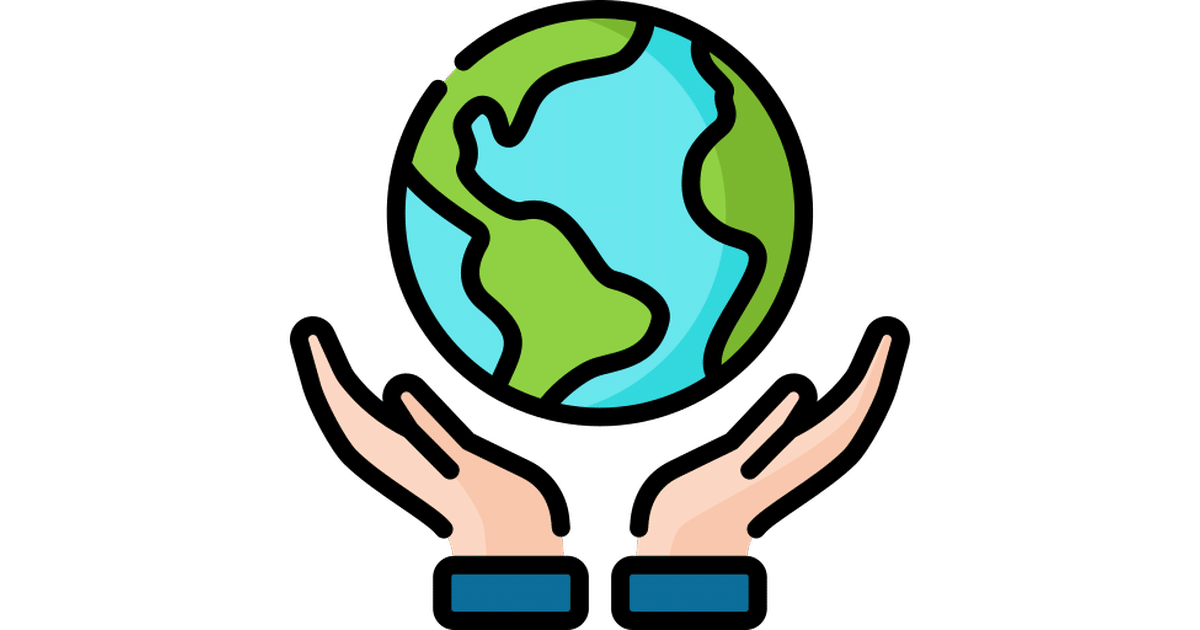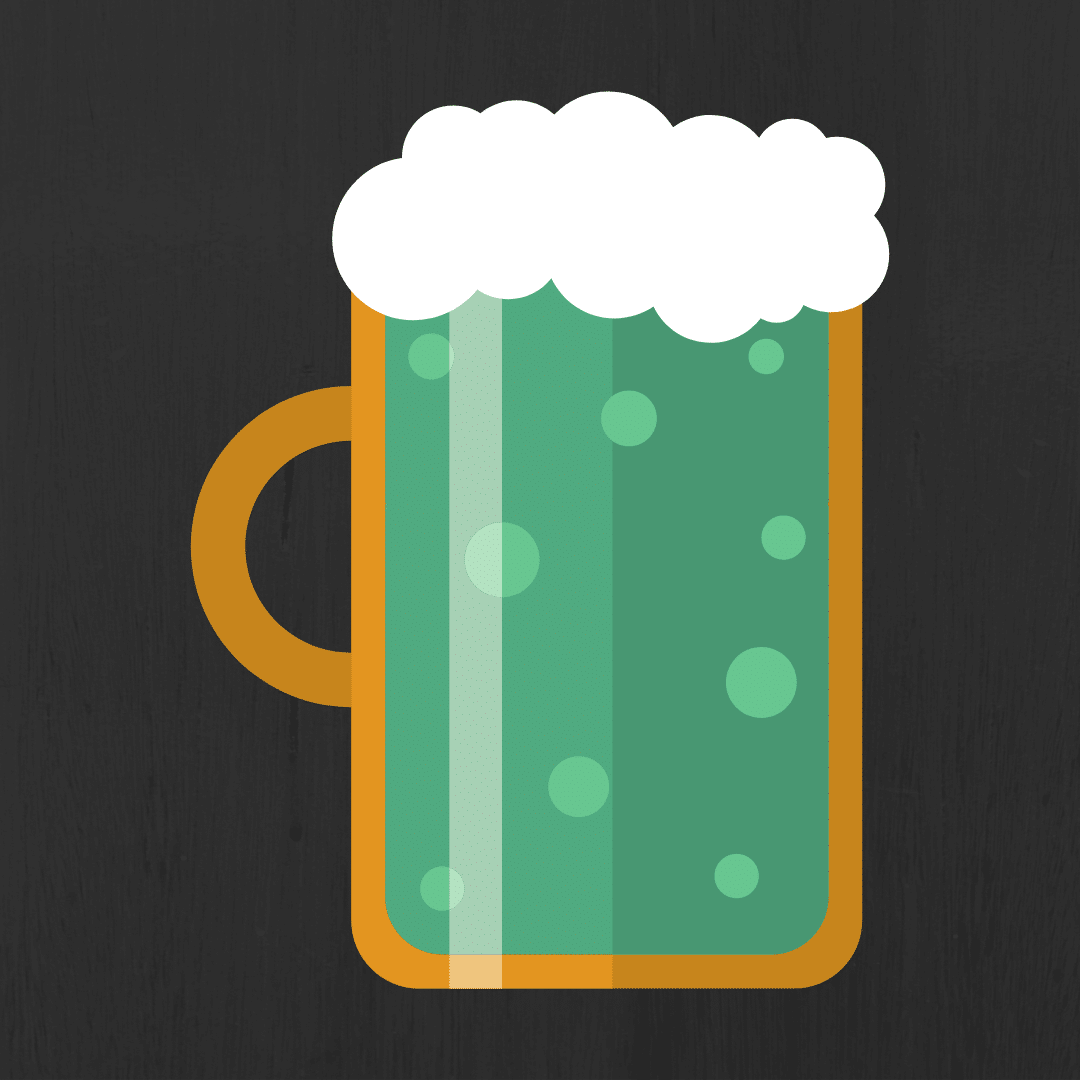 This blog post's featured image is courtesy of Salty Turtle Beer Co. in Surf City, North Carolina, who started using Eco Rings in late 2019.
Related: Why That "Compostable" Plastic Cup Isn't So Good for the Environment Either