UPDATED in March, 2022
If you're lucky enough to live in a city or town that has its own craft brewery you probably realize how much a taproom or brewpub contributes to the local economy and community. So with March being National B Corp Month, it's the perfect time to raise a toast to the world's 36 breweries (and 7 other beer businesses) that have gone the extra mile by prioritizing workers, community, and the environment as much as their bottom line.
If you're not familiar with the B Corporation or B Corp model, it's a business that "meets the highest standards of verified social and environmental performance, public transparency, and legal accountability to balance profit and purpose," and in doing so "builds a more inclusive and sustainable local economy." As the organization's website says, "you cast your vote every day with the choices you make—what you buy, where you work and who you do business with. You have the power to make your voice heard."
With that in mind, here's a brief description of some of the world's exemplary breweries that are worth supporting and speaking up for.
This water-conserving Australian brewery with multiple locations has reduced its usage of what it calls "the magic ingredient in beer" to just 3.65 HL per hectolitre of beer packaged, and scores in the top 10% of all B Corps in the environmental impact area. They've also run, participated in, and supported more than 100 clean-up initiatives in their local communities.
Located some 1,300 meters high and surrounded by one of the most beautiful mountain ranges in Switzerland, its founders believe good beer can also be good for the world, and focus distribution of their "mountain thirst quenchers" exclusively on their local market and communities in the Alps. Its name, and those of its beers, are inspired by the seven summits that surround the brewery.
A Portland, Maine brewery first made famous for its Belgian-style ales, it's been recognized as one of the state's best places to work for eight years running. Beyond the beer, the company strives for sustainability through a robust recycling program and by brewing one of its flagship beers, Fine Acre Organic Golden Ale, exclusively with Maine grown malt. In 2020 Allagash supported its community by donating 10,000 cans of beer for local first responders, purchasing 728,600 pounds of Maine-grown grain, and giving out $310,000 in charitable contributions.
This iconic brewery in Vermont was designed to be as low impact as possible and has twice won a Governor's Award For Environmental Excellence, in large part due to having its own wastewater treatment facility. It also prides itself on producing world class beer, especially its now iconic hazy New England IPA, at an affordable price point below most competitors. According to a statement on its website, accompanied by a published action plan, "the Alchemist aspires for everyone to live and thrive in an anti-racist society." In February 2021, the brewery's owners were recognized for reflecting the spirit of the Americans With Disabilities Act and given a Spirit of ADA award.
A national pioneer in eco-friendly and sustainable efforts, this USDA certified organic brewpub in Washington State is committed to organic ingredients, locally sourced goods, and low-impact practices. Its most recent sustainability report showed a decrease in both energy use and waste production, and highlighted the brewery's mitigation of water use through its purchase of water restoration certificates. Typically, these "people using business as a force for good" donate 15% of their profits to local community organizations.
Priding themselves as environmental stewards and leaders in sustainable craft brewing, Canada's first-ever B Corp certified business employs a purchasing policy that favors local suppliers with good environmental tack records, and brews 100% of its certified organic beer with renewable energy through a partnership with Canada's leading green energy provider, Bullfrog Power. Its flagship, Local Organic Lagered Ale, is made with 100% local hops and malts and is Canada's only certified organic carbon neutral beer.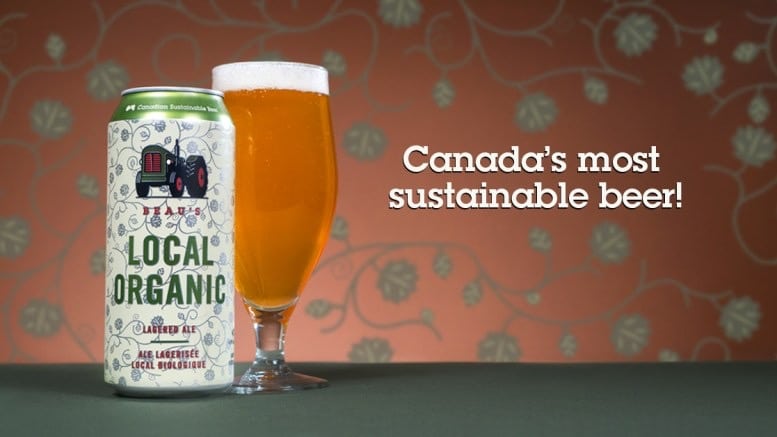 On a mission to make its brewery the most sustainable drinks brand on the planet, Scottish beer giant BrewDog launched its BrewDog Tomorrow campaign in June of 2020 to "ensure we have a planet to brew beer on." Since then, the living wage employer has shifted to a community ownership model, taken plastic out of its supply chain, invested heavily in renewable energy, and recently became the world's first carbon negative brewery, in part by purchasing a 2,000 acre forest and investing in a large-scale native tree planting initiative. It's all explained in its sustainability report entitled Make Earth Great Again.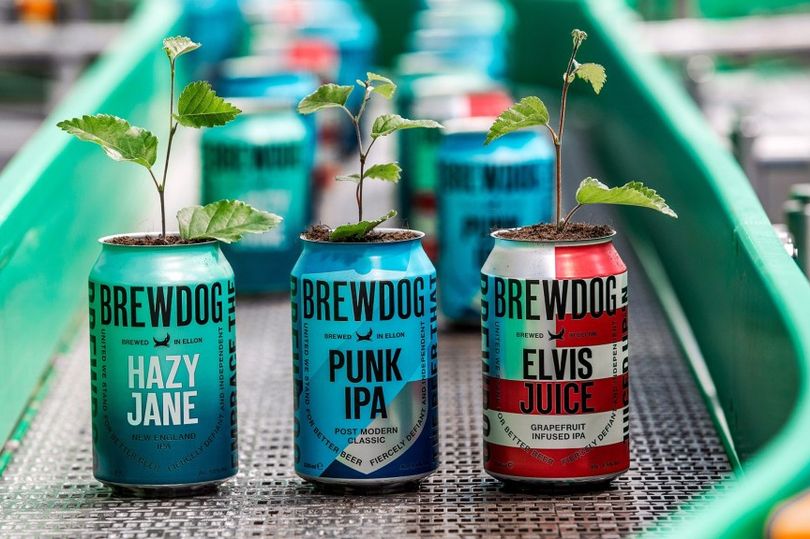 In 2016 this Glascow, Scottland brewery set out with what they describe as a "simple mission to provide clean water for a million people through the power of craft beer." By donating 100% of all profits to clean water charities it has so far funded more than 140 projects and impacted more than 65,000 lives through its efforts in Malawi, Africa. In the tumultuous year that was 2020, Brewgooder also impacted thousands of local lives with initiatives to help NHS workers, those working in craft beer hospitality, and out-of-work theatre employees in the performing arts. Its goal is to empower more than 1 million people by 2025.
Brewery Vivant & Broad Leaf Local Beer
Located in Grand Rapids, Michigan, the world's first LEED certified microbrewery "promotes living the good life by brewing farmhouse inspired beer, serving a from-scratch menu, and building a sustainable community one beer at a time." They've even conducted a carbon footprint study of their flagship farmhouse ale to demonstrate transparency in their sustainability journey. A second location, Broad Leaf Local Beer, operates in Kentwood and shares the same values. This year marks Brewery Vivant's 10th anniversary, with the release of a special beer raising funds to help the Grand Rapids school system.
A 100% organic brewery producing high fermentation craft beers refermented in bottles, Belgium's Brasserie De Brunehaut values respect for its staff, customers, suppliers, and the planet. Firmly committed to limiting its ecological footprint, its beers are produced with local organic barley, ensuring a decent income for the farmers who deliver the grain. And it's brewed primarily with renewable energy from its rooftop solar array. In alignment with B-Corp's focus, Brunehaut views its business as a means, not an end, that's part of a positive spiral of respect for humans and nature.
North Carolina's first B-Corp certified restaurant and only brewpub was named the state's small business of the year in 2018. A farm-to-fork brewpub, it sources all of its pasture-raised beef and as much produce as possible locally, makes everything in house, sends spent cooking oils to be recycled into bio-diesel, and composts so much that less than 1 percent of its food waste goes to landfill. The kitchen even makes dog biscuits out of spent grains, with proceeds of every box sold donated to local animal shelters.
Striving to be an employer of choice, this London-based brewer cultivates a safe environment for all, one that celebrates individuality and diversity because the company believes it makes for better beer. Proud to be a living wage employer and recognized as Disability Confident Committed, Camden Town Brewery was founded on the principle of making things better, whether it be making great lager or recognizing its responsibility in respecting human rights throughout its business and supply chains.
Certified in January of 2021, Brazil's first B-Corp brewery is committed to a sustainable business model that ensures opportunities for future generations. It's desire is to be an authentic local craft beer that's 100% natural and vegan. Its Artesenal Witbier is certified carbon neutral. Through its partnership with Eureciclo, the brewery recycles as much of its packaging as possible and supports legislation efforts to require Brazilian businesses to pay recycling taxes. Other causes it supports include One Tree Planted, the Ovida Libre animal rehabilitation center, and Sea Shepherd Brazil, which works for the conservation of marine life and oceans.
Located in Valle del Elqui, Chile, this cerveceria (brewery) has a mission to make the Elqui Valley a global example of sustainable development. Among its stated goals are a non-discrimination policy to help eliminate the gender gap, helping to mitigate alcoholism, reducing its carbon footprint with a solar thermal water heater, and reducing/recycling its glass and paper materials.
Georgia's Creature Comforts Brewing became the 16th certified B Corps brewery in the US. in April of last year, earning high marks for community engagement and health, safety and wellness of its workers. For the past seven years, it has partnered local university and government to develop Get Comfortable—a novel approach to community development that channels resources through its beer sales to unmet needs in its community. It also pours resources into its employees' financial, physical, professional, and social wellbeing by paying a living wage and providing generous benefits. On the environmental front Creature Comforts has shifted its supply chain to source local wheat from Dayspring Farms for all of its year-round brands.
A fifth generation family farm and hop company in Woodburn Oregon, Crosby is a uniquely positioned vertically integrated hop grower, merchant, and processor whose offerings include certified Salmon-Safe, sustainably grown and partner-sourced hops from around the world. Sustainability being one of its core values, Crosby believes that its actions should always support interdependence and foster resilience across all living systems for the long term.
A multi award winning brewer of 0.5% ABV craft beers, Drop Bear Beer Co. was launched in 2019 with a mission to brew the best alcohol free craft beer and build a better world in which to drink it. The first B-Corp brewery in Wales, not only has it met the rigorous standards regarding its impact on employees, suppliers, community and the environment, but the founders have signed the UK's Green Growth Pledge and the Equality Pledge. In the last 2 years Drop Bear has achieved carbon positive status by relying only on renewable energy, using electric vehicles for deliveries, and planting nearly 2,000 trees – all resulting in a decrease of its carbon footprint by some 70 tonnes.
This San Antonio company isn't a brewery, but recycles spent grains from its neighboring local microbreweries and utilizes it to make a low-carb, high-protein, high-fiber flour. Its mission is to enable people to live healthier lives while improving the environment. For every pound of flour sold it donates a pound of food to local food banks.
An Australian company that relies on renewable energy, it upcycles spent brewers grain into protein isolate and specialty flour. Though brewing beer removes the starchy sugars from the grain, it leaves behind the protein, fibre and micronutrients as waste, a problem that Grainstone is working to fix. With an impressive overall score of 92.7, its notable community and environment impacts range from providing economic benefits such as providing low-cost nutrition to developing countries to ensuring cleaner air and a healthier climate by avoiding the use of fossil fuels.
This veteran-owned brewery based in Mobile, Alabama believes its greatest asset is the world it lives in. Its mission is to make the highest quality beer on earth while supporting local people and businesses, providing a platform for artists, embracing innovators, reducing its carbon footprint, and pursuing altruistic goals to help children, families, and refugees.
Strong supporters of community events and local suppliers, this brewery in Toronto, Canada is formally committed to donating at least 2% of all gross earnings to charitable and environmental causes each year. Among its charity beer releases are Seeds of Change, which benefits the Food Banks Canada and plants trees on behalf of the Intrepid Foundation, as well as Make It Matter, a solidarity beer that supports the fight for racial and social injustices and supports marginalized communities everywhere.
With locations in Oregon and Washington State, this USDA Organic brewery believes beer can both taste good and help the planet, and has always believed in the relationship between business and environment. As such, it's a member of 1% For The Planet, has certified Salmon-Safe water treatment procedures at all its locations, and is a certified bike friendly business. From composting to salvaged materials, and pervious pavers to hand dryers, the Pacific Northwest's first B-Corp brewery has made every effort to protect the planet with thoughtful alternatives to the status quo.
Since its inception in 1987, Milwaukee's Lakefront Brewery has sought to find new and innovative ways to reduce its environmental impact and be a force for good in the local community and beyond. Among its laundry list of environmental accomplishments are a Lake Friendly certification, a solar panel array that supplies enough energy to prevent more than 50 tons of C02 emissions annually, a rain garden that helps naturally filter runoff water by removing pollutants, and a weekly Friday tour that highlights the brewery's eco-conscious efforts. A true environmental pioneer, Lakefront even introduced the first U.S. beer made from 100% in-state grown ingredients including a first-of-its-kind Wisconsin yeast strain.
This first Idaho brewery to earn B-Corp certification, its goal is to help people get lost in the moment while enjoying a world class beer. In its effort to "leave the right footprint, the dog-friendly Boise brewery has committed to sustainable business practices like sourcing locally and reducing waste, while on the social responsibility front it strives to positively impact the communities through connection and support via its Powerful Pints program, which raises funds and awareness for local non-profits.
This Walla Walla, Washington craft maltster's mission is to build innovative malt supply chains in support of family farms, rural communities, and landscape-scale conservation. Its partner farms provide premium and organic malt to brewers, distillers, and bakers through a variety of transparent and sustainable practices that allow artisans to trace their ingredients back to their origin.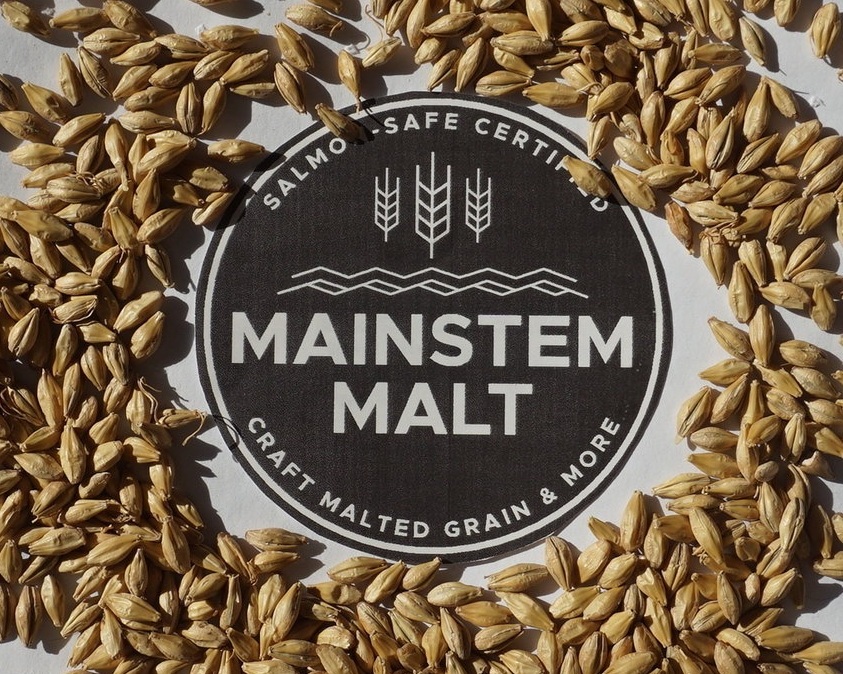 In 2020 its Bar & Restaurant Relief Fund has raised more than $300,000 to offset economic disruptions from the Covid-19 outbreak for the food and beverage communities in its Fort Collins, Colorado and Asheville, North Carolina locations. In all, the bike-inspired and socially and environmentally pioneering brewery has donated more than $29 million as part of its giving initiatives since 1991. Priding itself on being human powered, New Belgium and has been recognized as a Best Place to Work for LGBTQ equality by the Human Rights campaign. Its iconic Fat Tire Amber Ale was America's first nationally distributed carbon neutral beer, and last month it launched the IsMyBeerSustainable.com campaign to build awareness of carbon neutrality in the beer industry.
New Deal Brewing Brasserie / Collectif Brassicole Ensemble
This brewery collective in Boucherville, Quebec is dedicated to making high-quality artisanal and certified organic beers, and aims for tangible social involvement in its community by supporting innovative cultural initiatives. Twice honored for B-Corp's Best in Environment category, most of its ingredients come from local family farms. As an economical and ecological way to enjoy the beers of the Collective, many are available in refillable growlers.
Located on California's Mendocino Coast, this brewery's charitable giving efforts (more than $250,000 last year) support causes like the environment, performing arts, education, and health & wellness. True Zero Waste Platinum certified, it has its own composting operation and boasts an energy-use per barrel total that's half that of the industry average.
An 11-acre farm and microbrewery on British Columbia's Sunshine Coast, their passionate team is committed to brewing amazing beer through local agriculture and community connectedness. In addition to growing its own barley and hops, the farm produces organic feed for neighboring livestock, and has its own on-site produce market. Persephone has twice been nominated as a "Best for the Environment" B-Corp business.
The culmination of a year and a half long assessment, review and third-party certification process, Redemption Rock Brewing (and all B-Corp breweries) make decisions and implement practices that consider not just shareholder value, but the impact on all stakeholders – employees, customers, society and the environment. In the latter category, it was this Worcester, Massachusetts brewery's monitoring and limiting of energy usage and waste production that helped it achieve a passing score. Additionally, giving back to the community is something that's an essential part of its business, with organizations and charities benefiting from taproom tips, 100% of which are donated to each month's chosen cause.
Rescuing the delicious spent grain that's left over every time beer is brewed, this snack company upcycles it to make nutritious puffs and energy bars that have more protein and fiber than its competitors. To date, they've up cycled more than 659,000 pounds of grain which would otherwise have become food waste. Unlike most snack food producers, they've been transparent about their pioneering pursuit of compostable flexible packaging through the OSC2 Packaging Collaborative.
A brewery, pub and eatery in Jackson Hole, Wyoming, as part of its social mission it supports search & rescue missions of the Teton County Search & Rescue Organization and educates citizens about safety in the backcountry. Their environmental efforts include a keg-share program, recapturing heat and using solar energy, and sending spent grains to a local ranch.
Roy Farms has provided organic hops, grown mindfully, to breweries in the Pacific Northwest and beyond for more than a decade. Its employees are treated like family, its communities supported, and it strives to do its part in maintaining a healthy place to live. Proving that sustainability is not a marketing buzzword, the laundry list of certifications for Roy Farms hops include third-party sustainability verification from SCS Global, peer-reviewed Salmon-Safe certification, and the USDA Organic seal on most of its 100% solar-powered pellets.
Committed to becoming carbon neutral by 2030, this UK based business focuses on making flavorful malts that are certified, sustainable, fully traceable, and produced only from 100% certified seeds of the finest UK two-row barley from its farming partners across England and Scotland. Among its efforts toward carbon neutrality, the Simpson's Malt delivery vehicle fleet uses a diesel alternative, HVO, made from 100% renewable raw materials that has reduced its greenhouse emissions by up to 90%.
Giving new meaning to the term session beer, this South East London brewery's mission is to create great tasting beer at an ABV between just .5 and 2.8%. To reduce its impact on the environment the brewery is meticulous about water conservation, requiring just 1.5 pints of water per pint of beer, far below the industry average of nearly 10 to 1.
This independently owned brewery in New Zealand is driven by what it calls the bigger picture: to build a business that's good for its employees, the community, and the environment. Among the impressive environmental efforts that helped it win a New Zealand Brewers Guild Sustainability Award are a roof-top water-capture system that saves nearly a million litres of water annually, on-site waste water treatment used for irrigation, and a commitment to solar energy use since 2006.
Using beer as a force for good, this independent Australian brewery believes that good means more than just the quality of its beer; it also reflects its conscious approach to living and how its values impact the business. The brewery has invested heavily in water and energy conservation, draws 25% of its power from solar panels, and lessens its transportation footprint by distributing some 50% of its beer within a 3 hours or less distance from the brewery.
A master of organic and sustainable brewing, this Gloucestershire brewery supports the local farmers and the ecosystems they manage as part of its organic certification, and prides itself on being a business that cares for people and planet. Realizing that "the biggest impact a brewery has is its raw materials," their custom beer bottles are 30% lighter than industry standard, and their annual harvest ale is made with hops grown in local gardens.
Brewing its beer with surplus bread, this planet-saving craft brewery donates 100% of its profits to charities focused on fixing our broken food system. Why? Food production is actually the world's biggest contributor to climate change, partly because a third of everything we produce is wasted. The London-based brewery's main charity partner is Feedback, which leads a global movement against food waste by working with governments, businesses to change social attitudes and demonstrate innovative solutions surrounding food waste and wider food industry issues.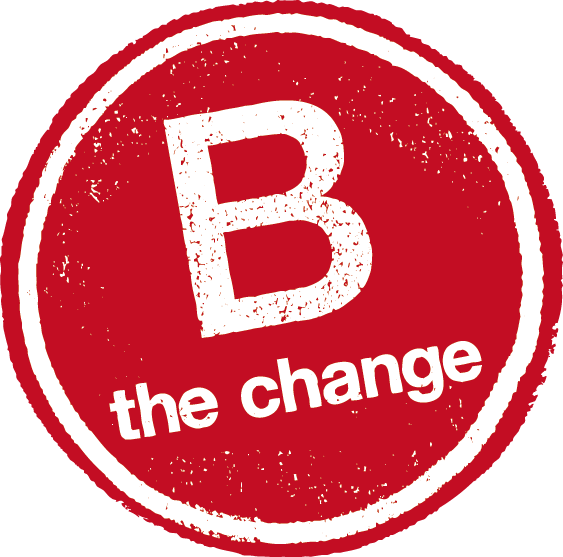 Founded on the idea that everyone in every community deserves the opportunity to brew something great, this mission-driven Philadelphia brewery cultivates those possibilities through delicious beer and creative collaboration. As a fair chance brewery, it provides meaningful, living-wage jobs for people who have experienced homelessness or incarceration, and may otherwise be excluded from the mainstream economy. Triple Bottom Line intentionally hires people from a variety of experiences, and has met many of its team members through its nonprofit partners.
Founded by three friends who love the outdoor life, they're true believers that "there is no planet B." So this Colorado brewery does everything it can to leave a mark with its beer, not its footprint. From water to waste to energy, they beat industry benchmarks, and 1% of all Upslope Craft Lager can sales are donated to the local Trout Unlimited chapter which works to protect and restore North America's coldwater fisheries and watersheds.
Motivated by the desire to make beer, have fun, and refresh the community, this community focussed brewery was the first certified B Corp business on Canada's smallest province, Prince Edward Island (PEI), and believes as much in community as it does in making the best possible beer. Proceeds from the sale of every Do Gooder APA are donated to local artists and community groups to help support local arts.
This Argentinian brewery operates on a historic horse farm in the countryside outside San Carlos de Bariloche. Among its environmental accomplishments are the elimination of the use of 1,200 bags for every truckload of gain, a feat made possible by building its own silo. It's also invested in a high production steam boiler to reduce its greenhouse gasses, and feeds spent grains to its horses.
In following the principles of the triple bottom line – people and planet as well as profit – B Corp breweries contribute to the global community as much as to their own bottom lines. Not surprisingly, study after study has shown that not only does such an approach build brand affinity with consumers, but it improves employee production and increases overall revenue. Cheers to sustainable beers.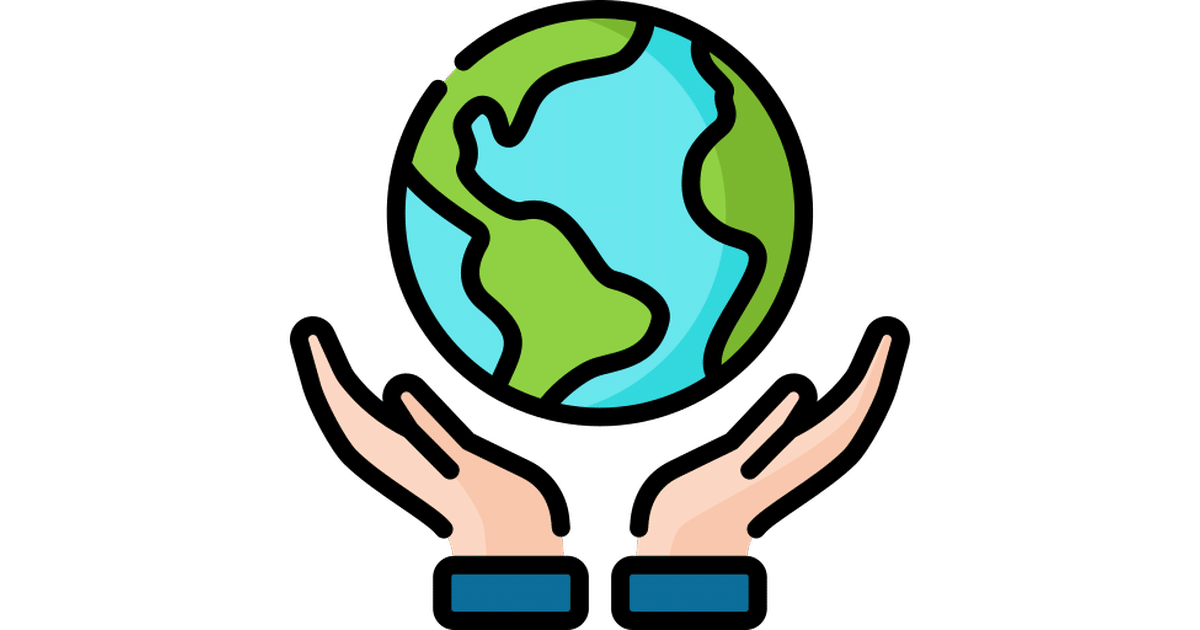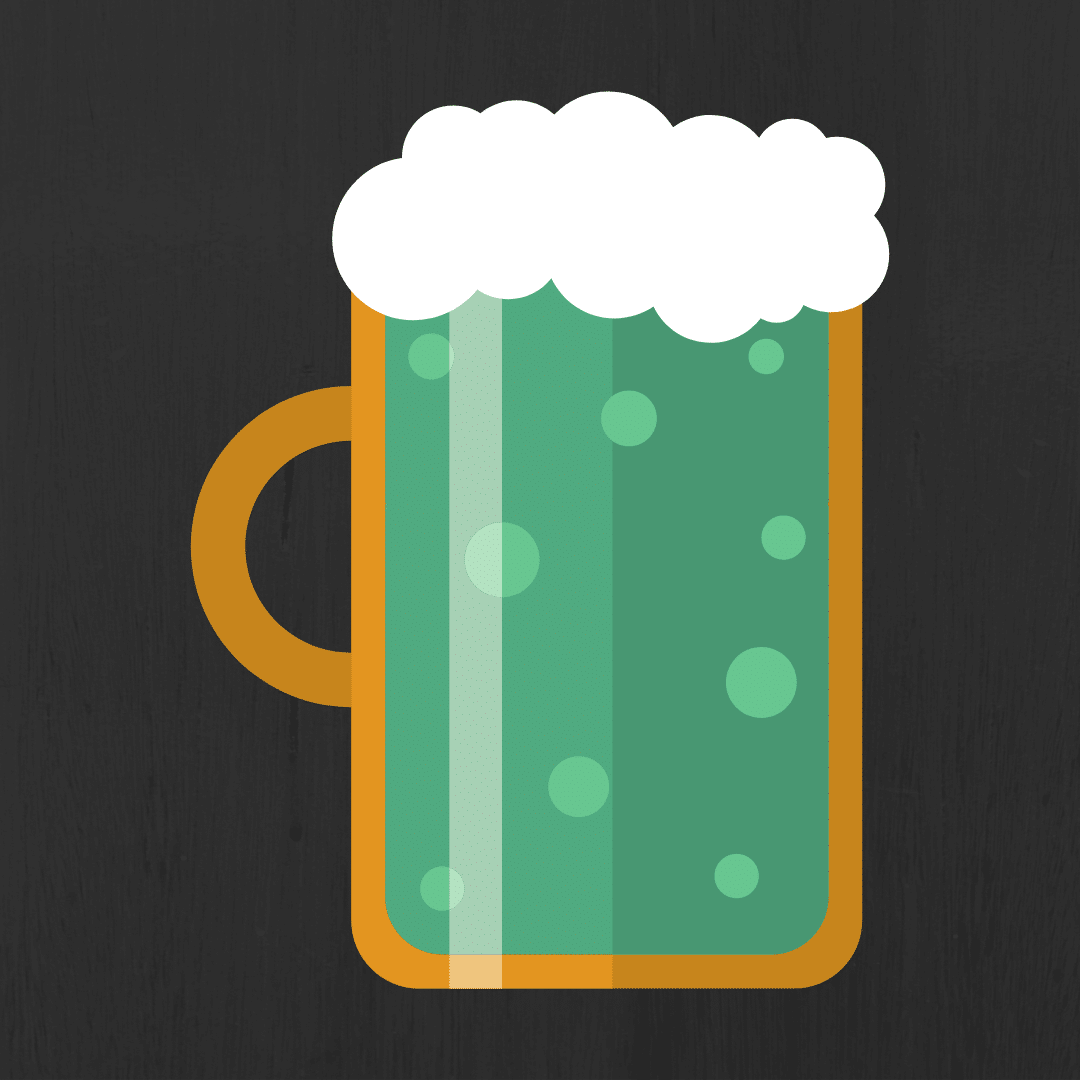 Breweries Worldwide Ditching Plastic Can Carriers for Eco-Friendly Compostable Ones