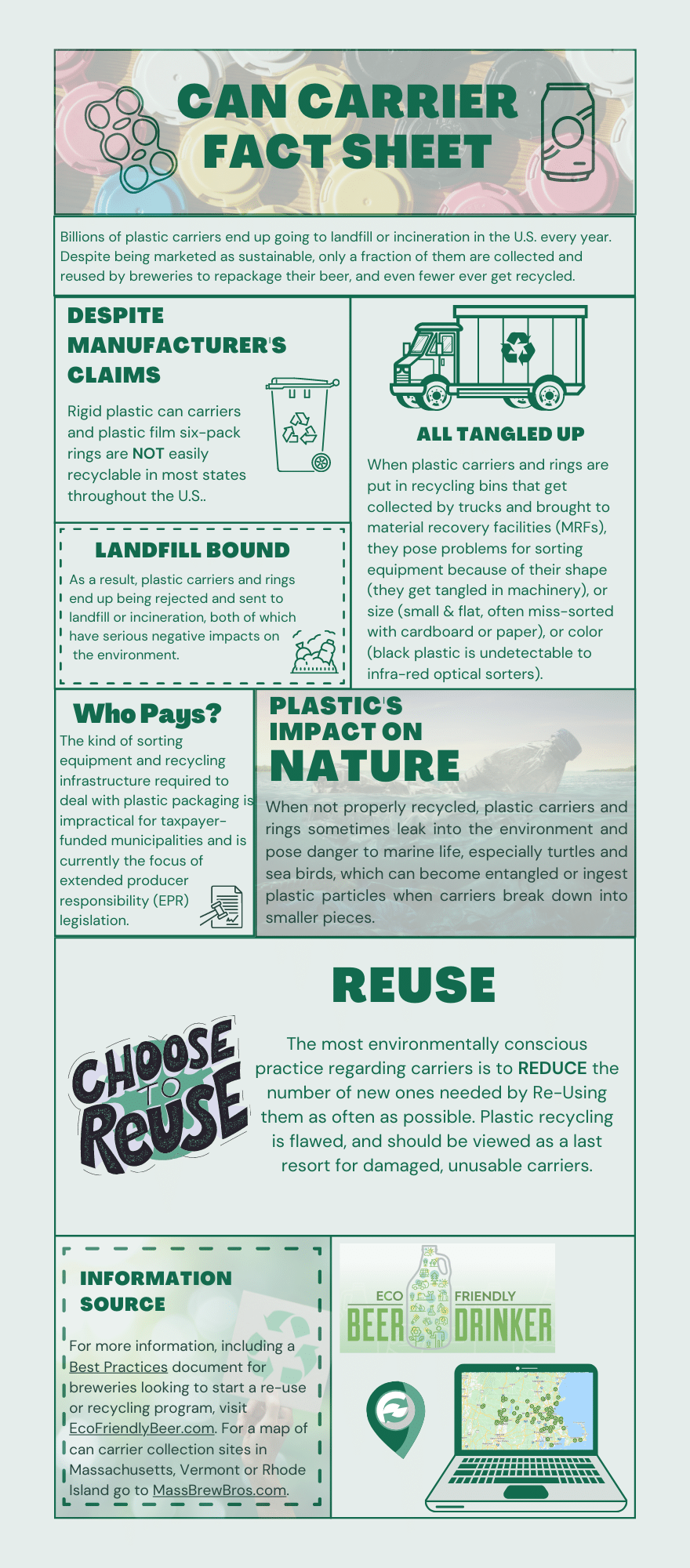 Despite the manufacturer's marketing claims, rigid plastic can carriers and plastic film six-pack rings are NOT curbside recyclable in Massachusetts and most other states.
This has been verified by the RecycleSmart website, an initiative of the Massachusetts Department of Environmental Protection, and confirmed by the three largest waste disposal companies in the state: Casella, Republic, and Waste Management.
Rigid plastic can carriers are made from HDPE #2 plastic, but can only be recycled when delivered in large quantities to a plastics recycling processor, not by a single-stream curbside recycling collection company.
Flimsy film 6-pack rings are made from photodegradable LDPE #4 plastic, which can only be recycled if turned in at a supermarket or municipality transfer station that offers plastic film recycling, or mailed back to its manufacturer through the free (no postage charge) RingRecycleMe program.
*Estimates for can carrier use, re-use and recycling were calculated using data collected by the Mass. Brew Bros. through correspondences with various Massachusetts breweries, officials from recycling groups, and the state's largest waste management companies. The 10 million figure doesn't include beer purchased in Massachusetts from out-of-state breweries. When those figures are included the total number of can carriers entering the waste stream is significantly higher.