PRESS RELEASE / Massachusetts (April, 2021) — As the 51st celebration of Earth Day approaches (Thursday, April 22), and interest in planet-friendly business practices increases among consumers, a group of environmentally conscious Massachusetts breweries is teaming up with local environmental groups to show some love for Mother Earth.
Mobilized by sustainability consultant Rob Vandenabeele, founder of EcoFriendlyBeer.com, nearly a dozen craft breweries throughout the state are engaging in new initiatives from ramping up recycling efforts to raising money for local conservation causes to cleaning up beaches. One brewery is even using the release of its latest hazy IPA to promote the idea that every day should be Earth Day. "Businesses sometimes use Earth Day to promote what they're already doing," said Vandenabeele, "the idea behind this project was to challenge them to implement a new idea and use it to raise environmental awareness with their staff and customers. The breweries involved really exceeded my expectations."
At CraftRoots Brewing in Milford, founder and head brewer Maureen Fabry will donate a portion of the proceeds from every pint and refillable growler of the new "Force of Nature NEIPA" sold on April 22 to the organization that launched Earth Day back in 1970, EarthDay.org. Brewed with 100% local New England craft malt, a standard Fabry adheres to for all her beers, and dry hopped with Chaos hops from Four Star Farms in Northfield, Massachusetts, the 5.7% abv offering is hazy, with a soft body and juicy aromas, and exudes tropical fruit juiciness with notes of pineapple, ripe mango and a punchy, ripe tangerine finish. The taproom exclusive will be released on Wednesday, April 21 and available on draught and in 32-ounce refillable squealers.
"The beer will be served in the 20 ounce [reusable and infinitely recyclable] Ball Aluminum Cup on Earth Day for customers that wish to support our environmental efforts," says Fabry. "And we'll have some print materials on hand to describe the benefits of brewing with local ingredients, as well as why serving beer in an extended-use aluminum cup is not only less harmful for the environment than single use plastic, but also provides a better drinking experience for the customer."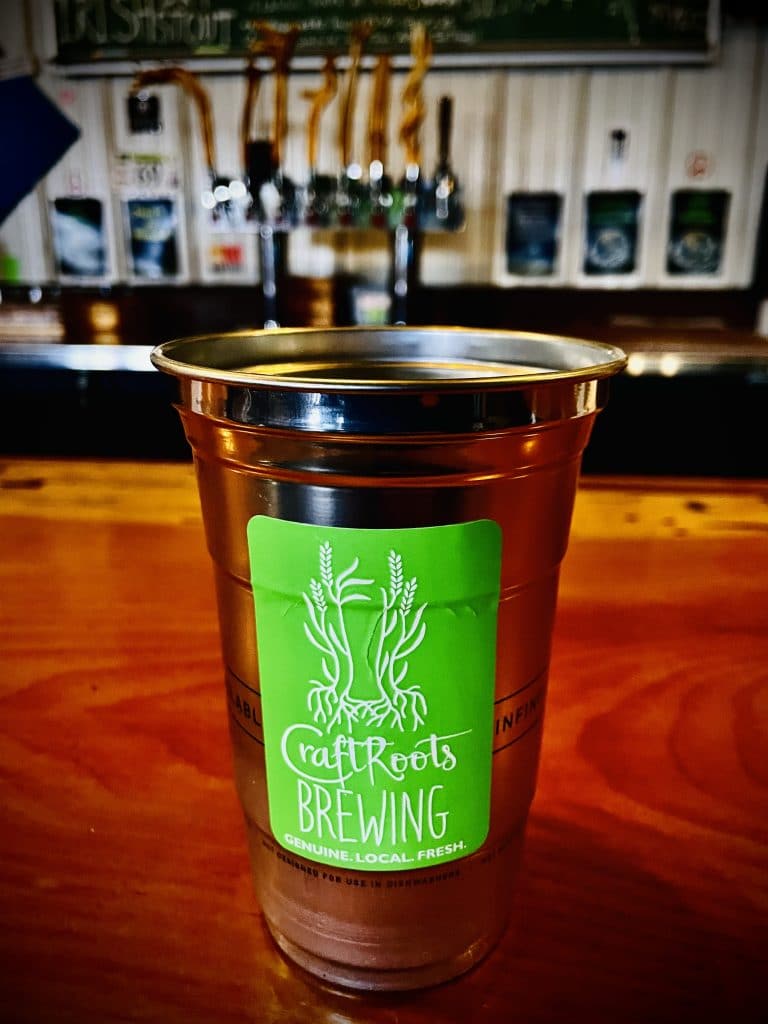 Another consumer awareness campaign will be initiated by Portico Brewing, an existing contract brand that plans to open its own brewery and taproom in Somerville later this year. The can label design for the next release of "Chroma," its flagship Amber Ale, will feature a public service announcement encouraging consumers to "peel the label off to make can recycling safer and more efficient." A little-known fact, the hope is to raise awareness about recycling contamination to help increase the recycling rate of aluminum cans in the U.S., which is significantly lower than in much of the world at just 50%, according to the EPA. Portico will also donate a portion of the proceeds of "Chroma" sales in April to EarthDay.org.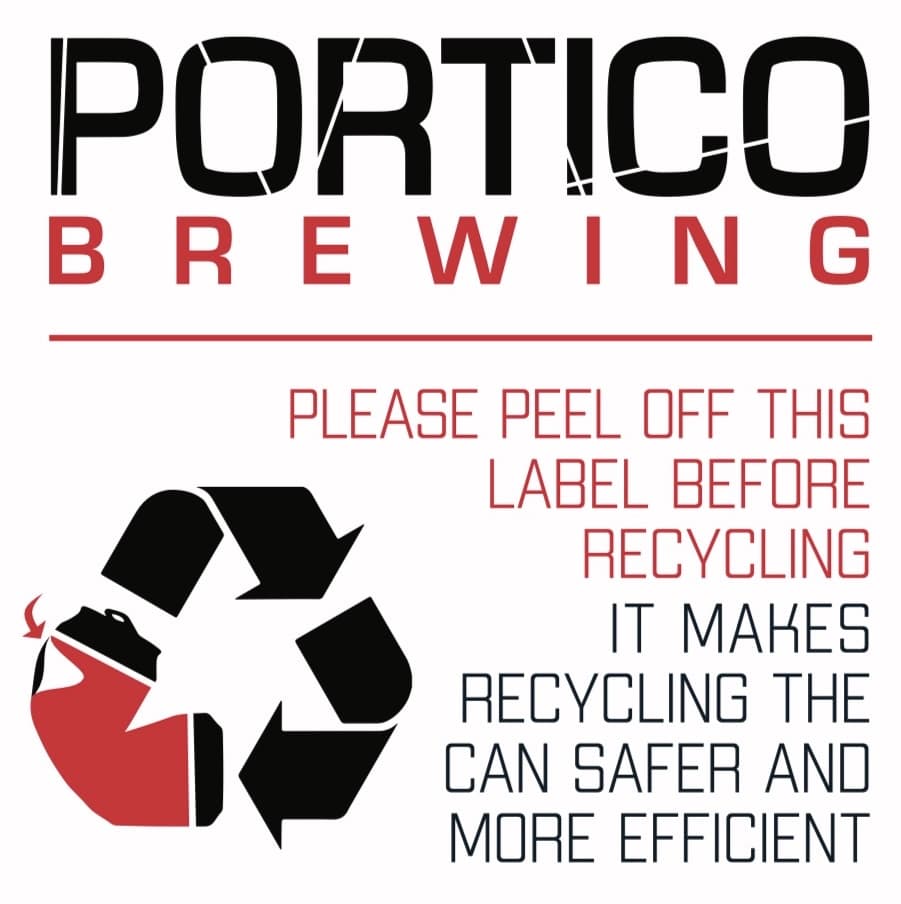 Merrimack Ales in Lowell will support a recycling effort on an even larger scale by volunteering to host a consolidation site for hard-to-recyce plastic materials commonly used in the brewing industry. Tentatively called the Northeast Brewery Recycling Coalition, the goal is to accept drop-offs of materials like grain bags, stretch wrap and can used carriers from various breweries in the region. Once materials are accumulated in large enough quantities for recycling processors to accept, they can be sent to get grinded up and used as raw material for new plastic products.
A similar effort is under way on the South Shore by Untold Brewing in Scituate, which has been working on recycling solutions for the plastic rewind leftover from rolls of beer can labels, as well as damaged plastic can carriers that are no longe reusable. In 2020, Untold collected, cleaned, and reused more carriers than any other brewery in the state, some 29,000. If its expanded recycling efforts prove successful, the next goal would be to coordinate with other South Shore breweries on a regional recycling project.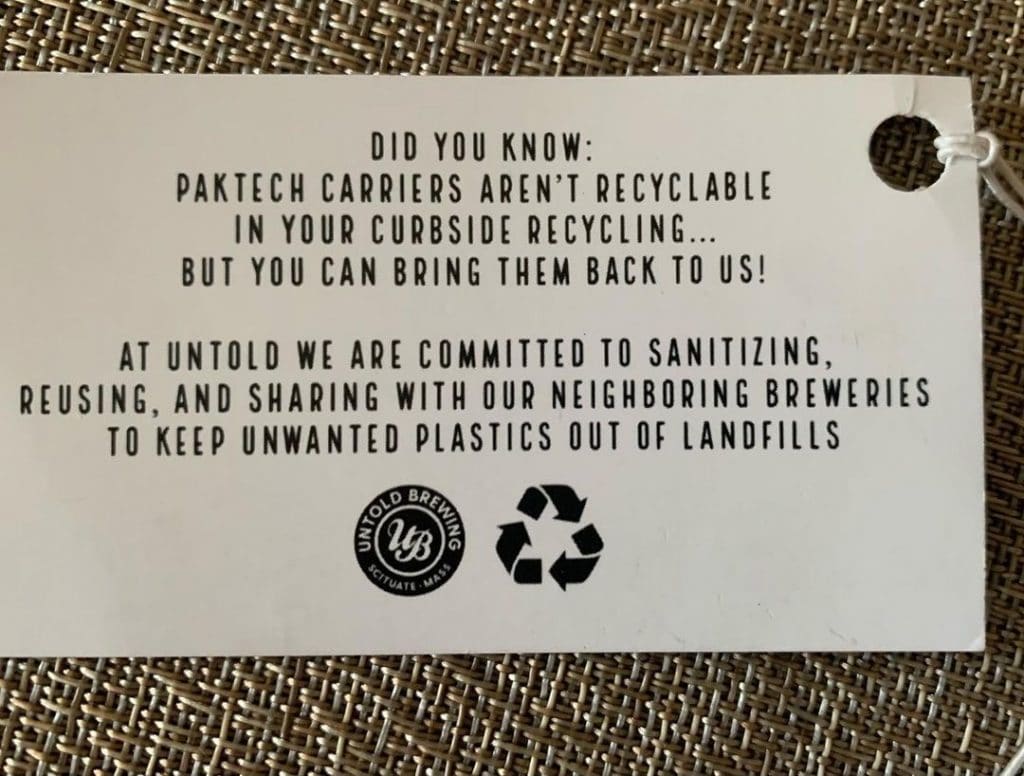 Another of Untold's initiatives, in conjunction with its friends at Vitamin Sea Brewing in Weymouth, involves the re-release of a collaboration DIPA called "Sea The Change" that will coincide with an Earth Day beach cleanup at Nantasket Beach in Hull on Sunday, April 25. The only draught account on the South Shore that will get the beer, The Parrot on Hull Shore Drive overlooking the beach, will be pouring "Sea The Change" following the cleanup event. Keep an eye on Untold's social media accounts for more details on the beer release, the cleanup and its REDUCE, Reuse, recycle initiatives during Earth Week.
For North Shore beach goers who want to get involved in a cleanup of their own, contract brand Rockport Brewing will encourage its customers to do their own solo or small group cleanups at beaches, parks or whatever outdoor destination they care about. Founder Ray Pickup, who packages his beer in compostable E6PR Eco Rings because he knows the impact plastic packaging has on the oceans, will share the initiative on social media in the days leading up to Earth Day. For interested participants, SurfRider Foundation offers a clean up activist guide to help people safely conduct a cleanup, perform crucially important data collection, and feel good about making a difference.
As part of EarthDay.Org's Great Global Clean Up nearly a dozen other events are scheduled around the state during Earth Week, including registered cleanups in Newburyport, North Andover, Greenfield, Holyoke, Milford, Framingham, Sharon, Quincy and the Cape Cod Canal. See the full list or register your own event on their map.
Another brewery that's planning a cleanup event is Provincetown Brewing, who will partner with the Provincetown Conservation Trust this month to kick off a speaker series that focuses on local environmental and conservation issues in its seaside community. Topics will range from volunteering opportunities to the many parks, ponds, woods and beaches in Provincetown that welcome visitors, and of course land stewardship efforts for dunes, forests, woods, bogs, marshes, thickets and swamps and the creatures that depend on them as vital habitat. More details on the where and when of the cleanup and speaker series should be forthcoming, so stay tuned to their social media accounts.
Newly opened and environmentally conscious Anawan Brewing in Rehoboth, which made the decision to package its beer with 100% plant fiber Eco Rings from E6PR, will engage in a social media campaign to promote the fully recyclable and compostable carriers during Earth Week. The aim will be to educate consumers on the merits of such sustainable packaging, how to properly dispose of it, and why it's so important to choose alternatives to single-use plastic. Follow Anawan on Facebook, Twitter, or Instagram and look for their informational posts during Earth Week, April 19-25.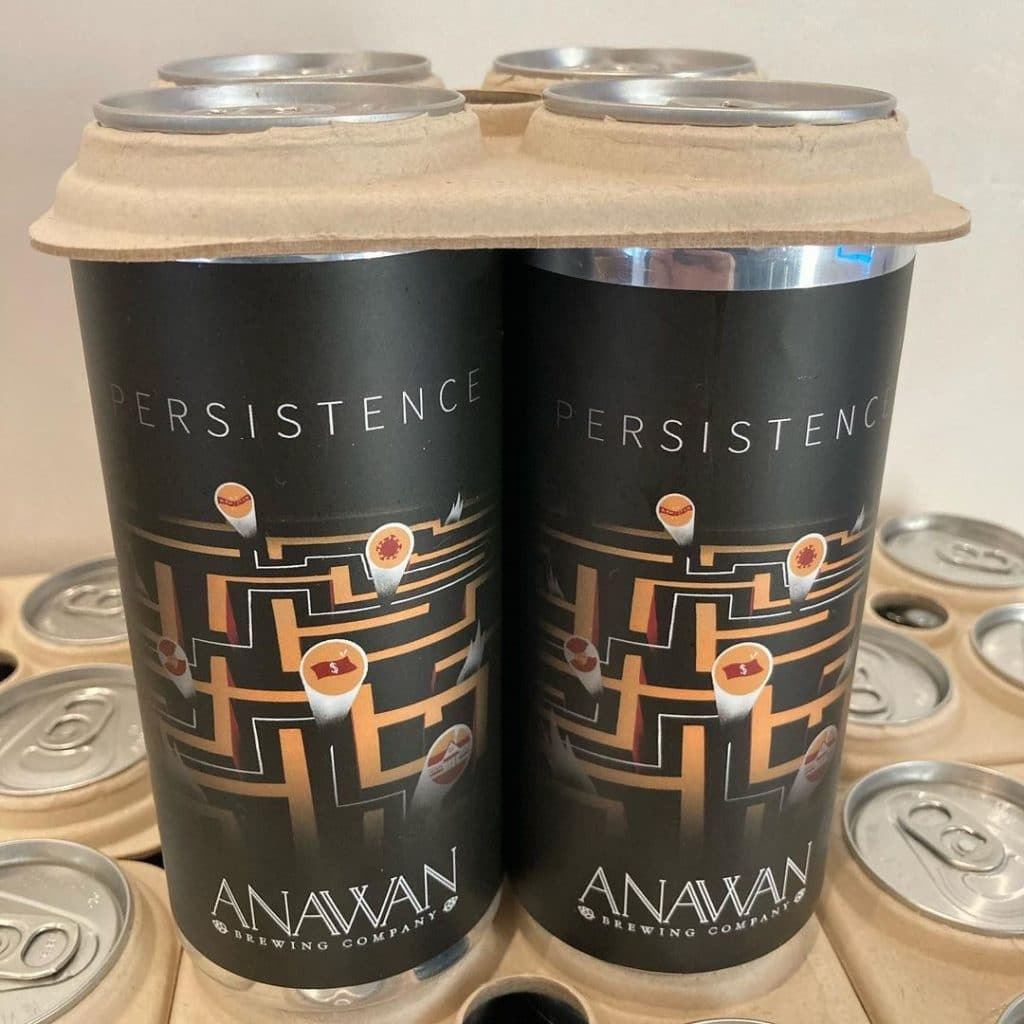 The Brewery at Four Star Farms will encourage its customers to consider whether single-use packaging is even necessary at all, enticing them to bring their own portable coolers or reusable bags for to-go beer by offering a discount. During its Earth Week takeaway hours, April 21-25, those willing to go without the usual packaging will save the 15 cents it normally costs the brewery to put a can carrier on each 4-pack. Head brewer Chris Sellers says he'll even buy back any black or navy blue carriers from customers for 5 cents apiece, as long as they're in good condition so he can reuse them. Additionally, branded Four Star Farms reusable bags will be available at cost, just $6, for anyone who doesn't bring in their own bag but wants to support the initiative to decrease single-use packaging.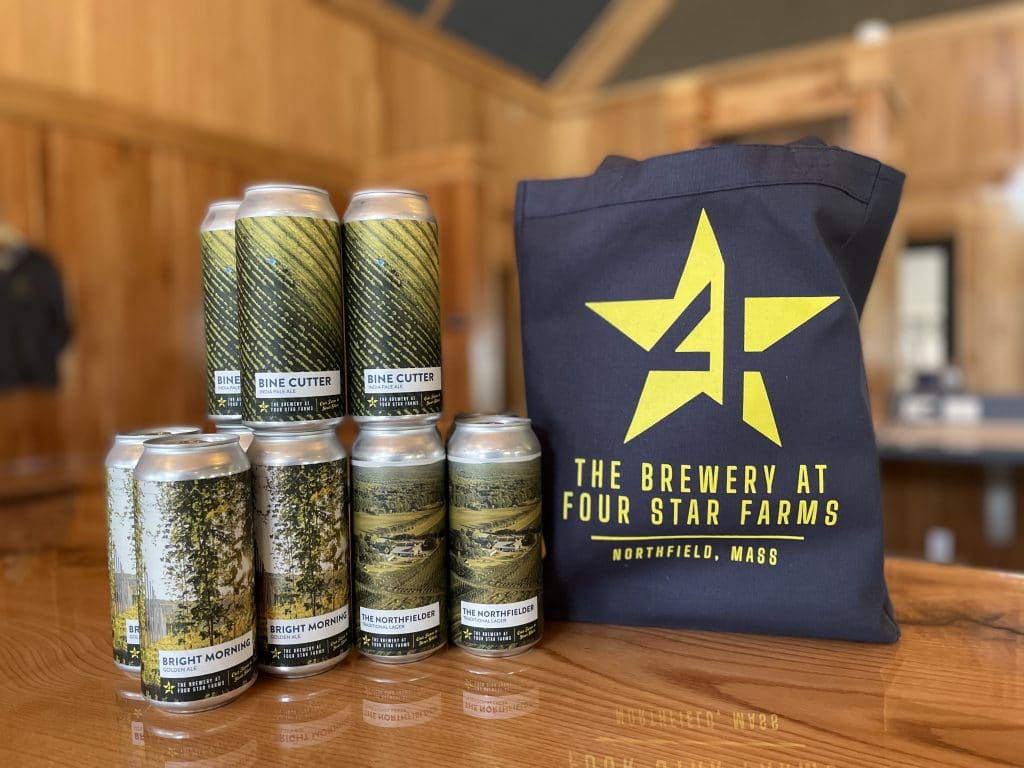 In addition to adding a vegan option for environmentally conscious eaters to its in-house food menu, Worcester's certified B-Corp brewery Redemption Rock Brewing has chosen to support The Greater Worcester Land Trust as its April Tips For Charity recipient. The non-profit promotes the protection, stewardship and appreciation of open space to enhance the quality of life and functioning of natural systems in Worcester and the region. Tipping isn't required or expected at Redemption Rock because its employees are paid a fair wage. As a result, the service staff donate all tips to specific non-profits each month, with contributions typically totaling 2,000 dollars or more. Redemption Rock will also be highlighting some of its favorite spaces in and around Worcester on its social media accounts during Earth Month.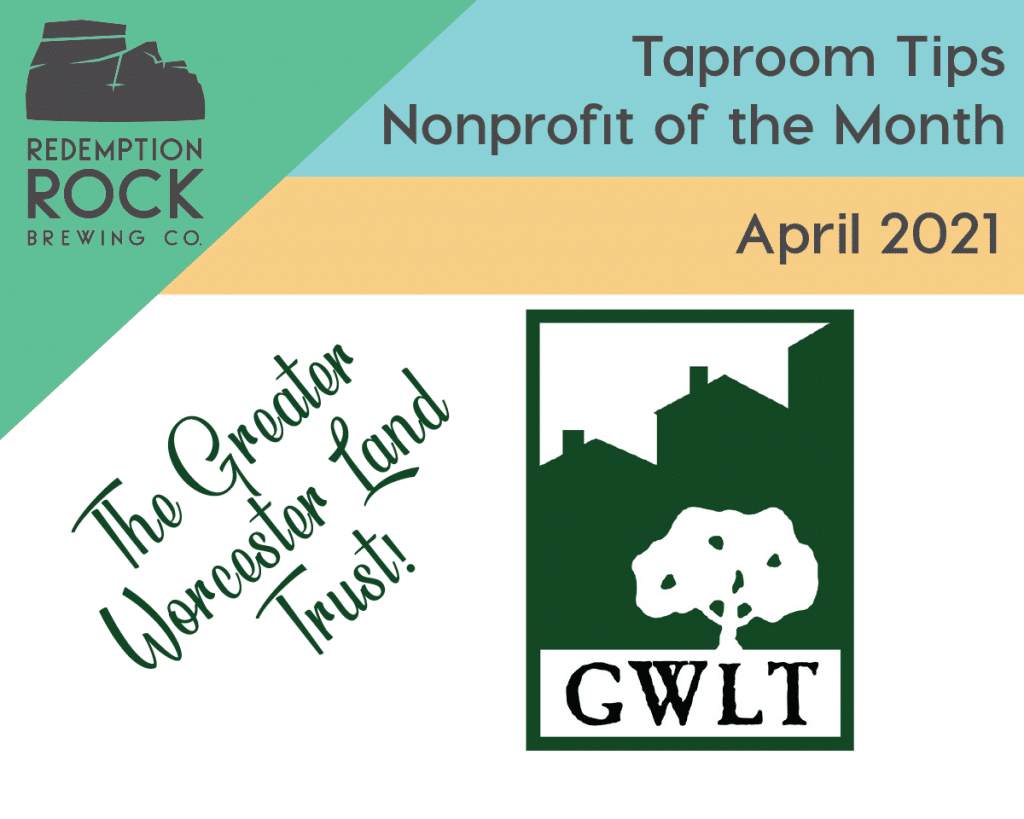 Among the Earth Day plans at 7th Wave Brewing in Medfield, which installed a 500-kilowatt rooftop solar array in 2020, are the debut of its new bike racks (part of its quest to become a certified Bike Friendly Business), partnering with local plant nursery Lovell's for a special plant sale that includes a free bag of spent grains and coffee grounds from the brewery for re-planting, and an outdoor all-levels Beer Yoga class on the lawn behind the brewery with Burning Wheel Yoga. All the action happens on Saturday, April 24, but you can stop by the taproom anytime to enjoy some beer and admire the man ways 7th Wave Brewing limits its environmental footprint.
Please Take Our Craft Beer Drinker Survey
About Eco-Friendly Beer Drinker
Rob Vandenabeele, an avid gardener, biker, nature lover and beer industry blogger, founded the EcoFriendlyBeer.com website in early 2020. Currently enrolled in the Environmental Studies program at the Harvard Extension School, his goal is to inspire people to better protect our earth, the only planet with craft beer. You can follow him on Facebook, Twitter or Instagram at @EcoFriendlyBeer.
EARTHDAY.ORG's mission is to diversify, educate and activate the environmental movement worldwide. Growing out of the first Earth Day in 1970, EARTHDAY.ORG is the world's largest recruiter to the environmental movement, working with more than 75,000 partners in over 190 countries to drive positive action for our planet.