PR / Northern Serengeti (September, 2020) – A country known for its forward-thinking environmental practices; Sweden leads the world in developing high-impact sustainable designs. In the spirit of eco-friendly innovation, the Swedish start-up Wayout Intl. recently committed their efforts to scaling back plastic waste and pollution caused by the beverage industry. The result is a revolutionary way of brewing and producing popular drinks, with minimal environmental impact: beverage micro-factories.
The East African safari operator Asilia Africa has just announced the opening of its newly reimagined lodge, Sayari Camp in the northern Serengeti. In partnership with Wayout, the camp is opening with the first-ever solar powered microbrewery in the bush.
By having its own microbrewery, Sayari Camp will now be able to produce its own beer and soft drinks, as well as purifying and producing sparkling water using renewable energy. This removes the need for bottles and cans in camp, reducing waste along with its transport carbon footprint. The brewery is already producing four unique beers for Asilia, providing another option for sundowners while out on safari.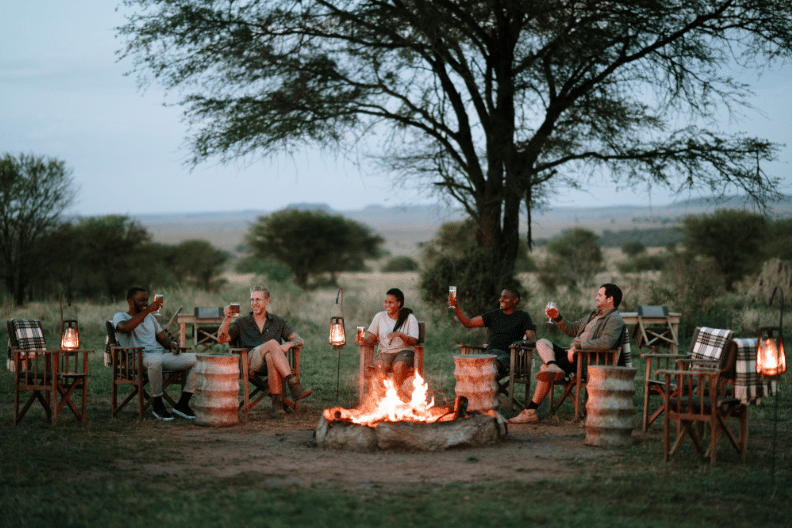 The concept of micro-factories is simple. Instead of shipping bottles across the globe and polluting the air through fossil-fuel transportation, micro-factories allow communities, restaurants, and breweries to produce beverages and purified water in-house, reducing the need for transportation and logistics. The goal of this concept is to localize drink production everywhere, so that even communities with limited resources can produce safe drinking water, without contaminating surroundings with plastic or glass bottles.
Aside from its environmentally friendly attributes, the micro-factory model promises to boost profitability and efficiency as well. Monthly, the machine can hold up to 3,000 liters of brewed beverages and store up to 70,000 liters of water. Because distributors only need to purchase extracts and ingredients for the amount they use, they can tailor costs according to their enterprise's individual needs. Eliminating excessive waste, the micro-factory offers an exciting combination of accessibility, sustainability, and cost-effectiveness, launching the next wave of innovative manufacturing.
Micro-factories testify that reducing the beverage industry's harmful environmental impact is not only possible but also pragmatic. When companies like Wayout value and prioritize sustainability, new, disruptive ideas emerge, ideas that can affect positive change—one beverage at a time.