PR / MAUN, Botswana (June, 2020) – Do you want to know what it's like to taste the Okavango Delta? Okavango Craft Brewery is a new and exciting venture that produces craft beer from quality ingredients, including local millet malt and mineral water from the Okavango Delta. In an effort to drive new and innovative ways to diversify the wildlife economy in northern Botswana, Okavango Craft Brewery is now producing beer that contains millet grown by small-scale farmers who are coexisting with elephants, improving benefits for sustainable farming practices that are tied to a wildlife economy. With the impact of COVID-19 on tourism and conservation in the area, we recognise that support for sustainable eco-practices, local investment and employment in the region are needed now more than ever before to support the local economy and people.
Established in 2019, Okavango Craft Brewery is Maun's first licensed microbrewery and is located at the old Sports Bar in Sennonori Ward, along Sir Seretse Khama road, Maun. The enterprise offers a variety of millet adjunct beers made from quality imported malts and malt made from locally harvested millet using mineral water from the Okavango Delta. Okavango Craft Brewery Co-Founder and Director, Graham McCulloch, said: "Through the Okavango Craft Brewery, local farmers residing in the area now have the opportunity to be linked to and benefit from a new market, offering some reward for their efforts to coexist with elephants, and creating sustainable, inclusive growth for our local economy here in the Okavango region. Our products give consumers the choice to support both farmers and wildlife, while enjoying quality products. We recognise that with the COVID-19 pandemic taking its toll across the globe, Botswana is by no means immune to impact, and we are going to market in a truly challenging time; however, we are also taking every precaution as we proceed, for our staff, stakeholders and potential customers."
The Maun-based company has launched its food and beverage enterprise in support of, and to realise the socio-economic potential of a more integrated, cross-sectoral wildlife-based economy, focused on creating new markets for farmers who are making a big effort to coexist with wildlife. The new microbrewery also takes advantage of a craft beer industry that is growing in popularity worldwide that, until now, has evaded Maun. And according to our experienced brewer, Destin Bidzouta-Zola, from Brazzaville, Congo, "make no mistake, the primary objective is to make a selection of top quality beers that people will love."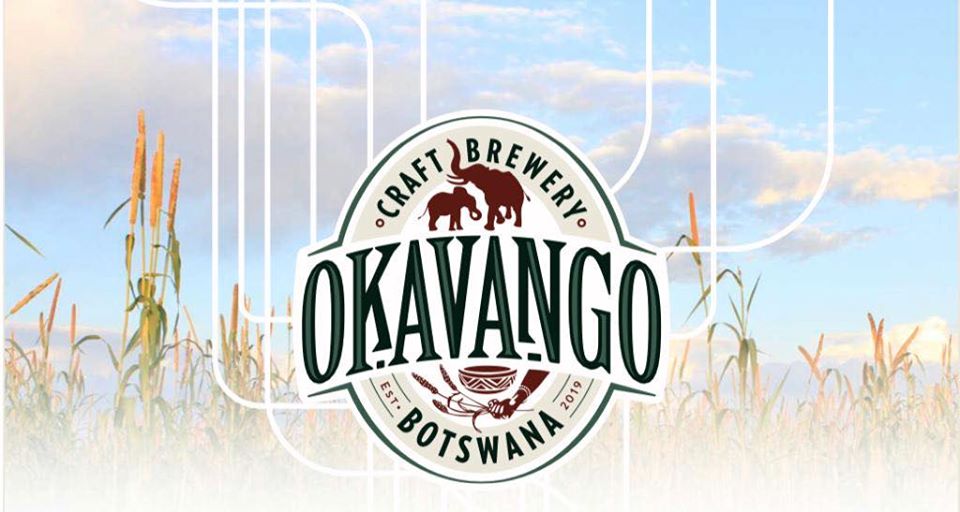 Under the professional guidance and experience of food tech expert and business partner, Heine Du Toit, Destin and his Motswana trainee brewer, Matshidiso Sekeseke, started brewing after the brewery was installed in early January this year. Since then, the brew crew trio have produced and tasted some quality Kolsch, IPA, Golden Ale and Stout varieties.
The original business plan was developed around the brew pub model, serving quality beer over the counter and offering a new bar-restaurant experience in the tourism hub of Maun town. Since COVID_19, the Okavango Craft brewery team, like many businesses, have had to adapt and change course, moving to a distribution sales strategy. Now that the sale of alcohol is permitted at restaurants and for home consumption, the team launches its beer this week, through an ordering and take-away service from their premises. Details of how to order and what's on offer can be found on their Facebook page @okavangobrew and Instagram. Order enquiries can be made by e-mail, to orders.ocb@gmail.com. Currently, two beer types are on offer: a Kolsch-inspired 'Leleme la noka' pale ale, named after the recent return of the Okavango flood waters, sold in 330ml and 750ml returnable bottles, and 'The Matriarch', an American Amber IPA, that is being offered to members only in one liter returnable jugs or 'growlers', as they are called in the craft beer world. Details of how to become a member can also be found on social media.
The Brew Pub is also currently being renovated and will open soon for food and an opportunity to taste the beers on offer, in small numbers. In the future, when the tourism industry recovers from current travel restrictions, the Okavango Craft Brewery will also invite tourists that visit Maun to come on a tour of the brewery. The team hopes this will add to the tourism activities Maun has to offer, raising more awareness and support for the local economy, its people and the wildlife of the Okavango. "Building a sustainable development project that produces top quality Botswana products and that can be showcased to many tourists from around the world who visit the Okavango is something I, as a citizen of Botswana, am very proud to be a part of," says co-owner, Francine Sheldon. "We look forward to growing this business, and ensuring throughout that we spread the message of responsible drinking, and positive behaviour, in line with the values of our brand. "
Okavango Craft Brewery stands united with the residents of Maun, and the people of Botswana at large, during the challenging period COVID-19 brings, with the hope that a united community and business sector will emerge stronger once the worst of the pandemic has passed. The organisation remains committed to making a meaningful contribution to the economy as a proudly Botswana business ready to responsibly support the economy and the community it is so proud to call home.
###
Related: Do These 3 Things to Be An Eco-Friendly Beer Drinker