Patagonia is teaming up with Hopworks Brewery to brew a delicious beer that helps restore soil
PR/Portland, OR — June 27, 2023 — Hopworks Brewery is introducing a Kernza® Lager in partnership with Patagonia Provisions, the food and beverage business of outdoor apparel company Patagonia.  The new Kernza® Lager is brewed with organic pale malt, organic pilsener malt, organic hops, and Regenerative Organic Certified® Kernza®. The beer is light and bright, with a light malty sweetness from the organic malts and Kernza®.
This beer is part of Patagonia's recently launched program with 11 independent craft breweries across the United States to introduce lager-style beers brewed with Regenerative Organic Certified® Kernza® and organic ingredients. Each brewery partner's beer will be unique, exclusive to its geography, Patagonia-branded, and available regionally starting June 27. The objective of the Patagonia beer partnership program is to scale regenerative farming practices and perennial ingredients that improve soil health, restore ecosystems and help fight the climate crisis.
Kernza®, a deep-rooted regenerative perennial grain, has the potential to transform the brewing industry. Kernza® stabilizes soil, requires minimal tilling,increases soil organic matter, and improves soil structure and water-holding capacity. Patagonia is confident that ongoing research will also confirm that Kernza® draws down and stores more carbon in the soil than annual grains. When used in beer, it adds a deliciously rich but subtle nutty flavor. The Regenerative Organic Certified® Kernza® used in the Kernza® Lager is sourced from A-Frame Farm, a 1,200-acre Regenerative Organic Certified® farm in Madison, Minnesota.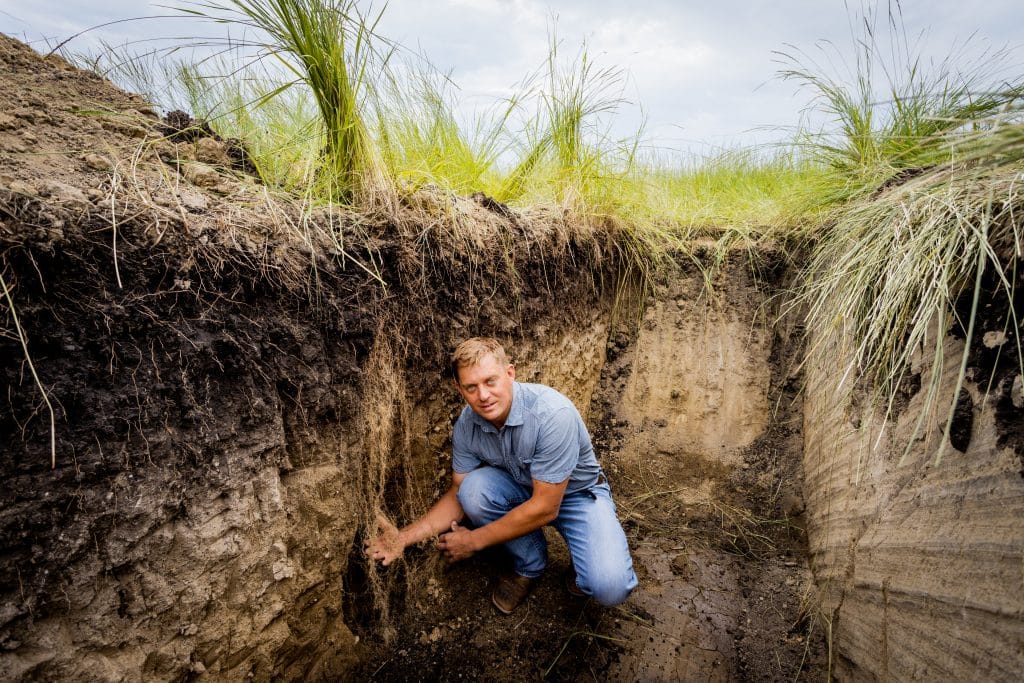 Participating breweries and Patagonia will each contribute 1% of Patagonia beer sales to a local non-profit that supports environmental initiatives and meets 1% for the Planet eligibility criteria.
"When we first began working with Patagonia and Kernza® in 2016, we were impressed with the agronomic qualities of this perennial grain and its unique flavor," said Hopworks founder Christian Ettinger. "We have been supplying four styles of Kernza-based beer to Japan since then, and we have grown to love the grain's unique spiciness and nutty flavor. A pleasant surprise was Kernza's ability to perfectly assimilate into the delicate, nuanced flavor of American Lager beer. Patagonia fans are no strangers to an active lifestyle, and this crisp, 4.8% lager beer makes the perfect companion to open-air adventures!"
Hopworks is celebrating the launch of Kernza® Lager all day on Tuesday, June 27. The pubs will be showing Patagonia films during the day, including Unbroken Ground, which tells the story behind Kernza®, and each customer who orders Kernza® Lager will receive a free Hopworks Brewery pint glass.
"Patagonia is thrilled to partner with Hopworks Brewery, a Certified B Corporation that was the first commercial brewery to brew craft beers using Kernza®," says Paul Lightfoot, Patagonia Provision's General Manager. "Craft beer drinkers want delicious high-quality beer made with clean ingredients that are better for the planet, and we look forward to bringing that beer to Patagonia customers with Hopworks in Portland and Vancouver."
Photos courtesy of Patagonia Provisions /Photo Credit: Amy Kumler.
###
About Patagonia Provisions
Patagonia Provisions is the food and beverage business of Patagonia, bringing delicious and nutritious Patagonia-branded products to customers across the United States that help fight the climate crisis. Patagonia Provisions is committed to supporting farming and fishing practices that restore and regenerate the environment, rather than extract or deplete it. A certified B-Corporation, Patagonia is in business to save our home planet.
About Hopworks Brewery
Celebrating its 15th year in 2023, Hopworks was founded by Christian and Brandie Ettinger to create world-class beer and food with sustainable business practices that protect the environment and support our community. Family-owned and operated, Hopworks sources thoughtfully, operates efficiently and minimizes waste to protect the planet. The company's 20-barrel brewery produces 10,000 barrels of beer a year for Hopworks' brewpubs and distribution throughout Cascadia. Hopworks is the first Certified B Corporation brewery in the Pacific Northwest.